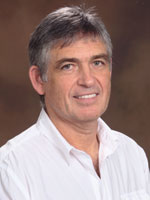 Leonard Melamed, founder and director of the AcupunctChi Clinic, has over forty-five years of medical experience as a complementary practitioner. He is an Florida Board of Medicine Licensed Acupuncturist, a National Board Certified Diplomate in Acupuncture (D.Ac, NCCAOM), and an Internationally Certified Hypnotherapist. He also holds Acupuncture Physician Licenses in the states of Ohio and Pennsylvania. Leonard received his Doctor of Medicine degree from Voroshilovgrad Medical Institute in the Ukraine in 1977.
A compassionate healer and teacher, Leonard has developed one of the most effective approaches to holistic health in the United States. Through his extensive knowledge of Western and Eastern medicine, natural healing therapies, psychology, yoga, and meditation, the AcupunctChi Clinic offers a fully-integrated approach for achieving physical, mental, emotional and spiritual health.
Leonard is also the founder of Acupnosis, the first holistic health service of its kind in Miami, Florida and the entire United States. Acupnosis is a powerful blend of acupuncture and hypnosis designed to complement and augment each other in order to help a patient achieve a desired result. Leonard also specializes in homeopathy and natural energy healing techniques (tui-na, reiki, and Onnetsu.) Over the years, he has successfully helped patients with infertility issues, smoking cessation, weight loss, and pain management.
Make an appointment today at his Hollywood Florida Clinic and discover the benefits of holistic medicine.